News & Events
Climate Change in New Hampshire: Connecting the Dots
A presentation at Smyth Library on Thursday, March 29 at 7 pm.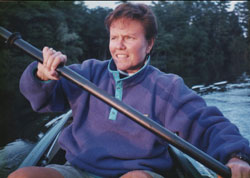 Fires in the west, flooding in Texas and Florida… drought, flooding and a blizzard in New Hampshire… are they connected? We will discuss the various climatic changes occurring across the globe, the country, and the impacts we are experiencing in New Hampshire. Local data from New Hampshire Climate Assessments, Mount Washington, and predicted future trends will be presented. We will connect the dots between the extreme weather events we are experiencing, what actions are being taken, and how we can all be better prepared.
This presentation will be given by Sherry Godlewski and has been arranged by the Candia Conservation Commission to be held on Thursday, March 29th at 7 pm at the Smyth Library. Refreshments will be served.